Poster Pricing
Our poster prices vary by size and paper type. All prices include* the following:

Professional review of each poster to ensure accurate printing

Customer service representatives available to assist during meetings

Satisfaction guaranteed including re-prints if necessary
*sales tax not included
Poster Sizes & Prices
42"w x 42"h

116cm w x 107cm h

48"w x 36"h

122cm w x 91cm h

48"w x 42"h

122cm w x 107cm h

60"w x 36"h

152cm w x 91cm h

72"w x 36"h

183cm w x 91cm h

72"w x 42"h

183cm w x 107cm h

84"w x 36"h

213cm w x 91cm h

84"w x 42"h

213cm w x 107cm h
Poster Types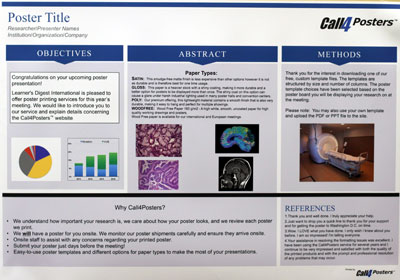 SATIN
This smudge-free matte finish is our lowest cost option and is the best value for one time use as the material is not as durable.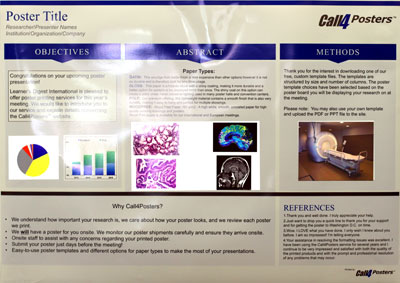 GLOSS
This paper is a heavier stock with a shiny coating, making it more durable and a better option for posters to be displayed more than once. The shiny coat on this option can cause a glare under harsh industrial lighting used in many poster halls and convention centers.
POLY
Our premium offering, this lightweight material contains a smooth finish that is also verydurable, making it easy to hang and perfect for multiple showings.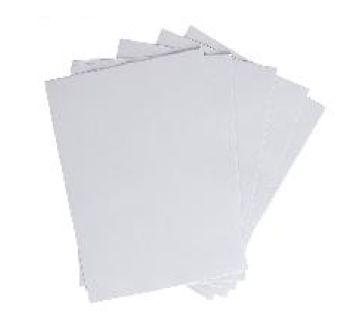 WOODFREE
Wood Free Paper 160 g/m2 - A high white, smooth, uncoated paper for high quality working drawings and posters.Wood Free paper is available for our international and European meetings.
Handout sizes & Prices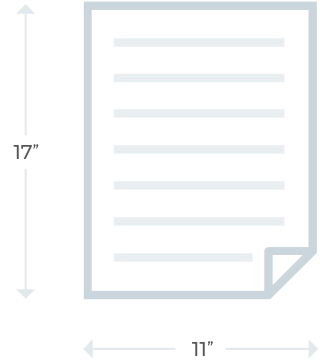 25-pack Color Handouts
11" x 17" / A3
$25.00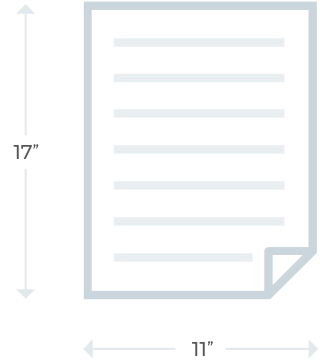 25-pack Color Handouts
11" x 17" / A3
$25.00
Order Your Poster